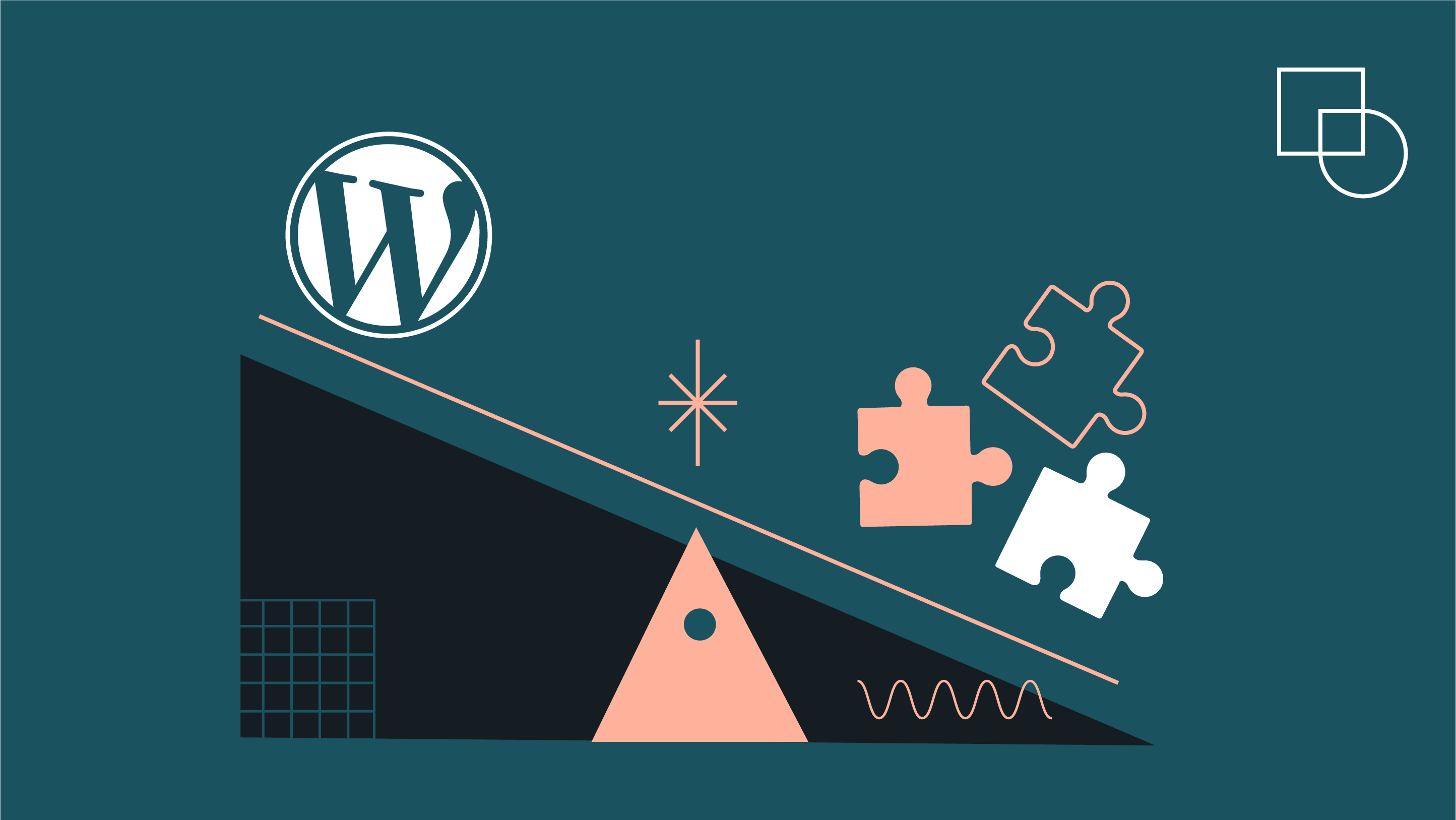 The growing importance of an active website showcasing brand values while promising an enhanced user experience is one of the prime reasons behind the growing demand for global and Australian WordPress hosting services.
When you buy domain and web hosting services online, you can customise your website as needed without compromising quality. One popular tool that allows businesses to design user-friendly websites is WordPress.
WordPress is a solution-driven tool that can be modified with plugins as required for the most efficient website. But do you know how many WordPress plugins are too many? Are you aware of the impact of too many plugins in WordPress?
This blog will discuss the common issues arising from implementing multiple WordPress plugins and quick ways to avoid them.
Common WordPress Plugin Issues With Too Many Plugins
The primary purpose of WordPress plugins is to streamline the website development process and its overall functionality. The correct use of WordPress plugins can help create highly interactive and user-friendly website designs, directly impacting business efficiency and growth.
But what happens with too many plugins in WordPress? Let's find out.
One of the most significant issues with too many plugins in WordPress is reduced or compromised website security. Different developers create all the different plugins available for WordPress, increasing the website security vulnerabilities as not all developers can be trusted.
Moreover, given that each plugin has its code inputs, multiple code requests on the server can make it an easy target for cyberattacks.
There is no one plugin for one requirement as WordPress, being an open-source platform, allows multiple developers to create plugins, increasing the chance of duplicated features of plugins.
If too many WordPress plugins are integrated with your website, similar nature plugins can directly impact the website's speed and performance. This is because each plugin requires server resources and space, so if multiple of the same category are running together, it can deeply impact the response time.
WordPress plugins might often not be developed by reliable sources or proper safe coding. Adding such plugins onto your website can deeply impact its ability to handle performance load, forcing it to crash more often.
This reflects a poor business image and can push out negative publicity.
Not all plugins are easily compatible with one another or other elements on the website, like themes. 
Therefore, crowding the website with too many incompatible plugins can result in increased load time, website crashes, exhausted resources on the server, and poor user experience. This can discourage users from interacting with your website, impacting traffic and results.
How To Fix WordPress Plugin Issues?
Focus on necessary requirements only and pick reliable plugins to facilitate these needs effectively without impacting performance or load time.
Closely monitor the use case of different plugins and remove or uninstall the unwanted or unnecessary plugins that serve no distinctive purpose.
Assess the plugin quality, reliability, and compatibility before adding it to your website.
Ensure all plugins are updated occasionally to keep their latest versions active. This will reduce the scope of poor configuration, which can cause serious issues during website updates.
Wrapping Up
Investing in the right tools and technologies to create a website for your business is necessary to properly maintain your online presence. WordPress is a popular tool with multiple benefits due to its user-friendly interface and easy-to-understand design implementation.
However, not monitoring the available plugins and their value addition to your website can seriously impact performance and user experience. Therefore, carefully assess each plugin before adding it to your WordPress website for best results.